InterServer Black Friday Deals Summary
Interserver Black Friday Sale is the ideal opportunity to purchase Interserver hosting with a 50 percent discount per year along with the same renewal rate.
They provide the hosting package for 3 months at $1.00 so that you can test their hosting performance without missing anything big, but $1.00.
Finally here's the most anticipated shopping season. InterServer also announced its Black Friday deals along with other hosting companies such as DreamHost, HostGator, Bluehost, etc.
InterServer Black Friday Discount
For this 2021 Black Friday sale, InterServer offers a 50% discount on Web Hosting, Cloud Hosting and Dedicated Server. So this year Black Friday is a prime time for bloggers and business holders to grab their hosting plan. Take advantage of the InterServer Black Friday deals and avail the discounts for your Hosting plan. Also test their hosting performance by using $1.00 trail plan.
InterServer

plans and pricing
cloud vps plans/features
InterServer offers the most affortable VPS plans to customize your resource according to your wish. By using VPS Plan, you can access your data from any location, it gives you the full control of cPanel. VPS enables high loading speed and self-healing hardwares to optimize your website.
Launch your server with the latest versions of Windows available.
Price: Starting at $10/mo
Optimized wordpress install ready in 20 minutes.
It allows you to easily spin up new websites with apps such as WordPress. Webuzo has no restrictions. So you can create unlimited web sites, apps, emails and more.
Web hosting plans/features
Price: Starting at $1.00/3 mo
Price: Starting at $19.95/mo
server plans/features
Dedicated servers are vital component of any IT solution. Use a dedicated server to enjoy an 100% devoted server to your business, appliation and software.
Price: Starting at $80.00/mo
This servers features up to 120 Terabytes of storage space. Storage servers using 10TB SATA connect with 12 bay server chassis. This plan can be upgraded to the 12 drive configuration at any time.
Price: Starting at $299.00
3. 10GBPS DEDICATED SERVER

This servers combines two server provider to provide 10GB uplink.
Price: Starting at $199.00
GPU servers have huge parallel architecture of CUDA cores desined for multi tasking. GPU servers are better for high performance.
Price: Starting at $180.00
How to get the InterServer Black Friday deals?
In this section, you will find the steps you need to take to make the best use of the InterServer Black Friday 2021 discount. You will save lots of money in this Black Friday Sale when shopping for your favorite Interserver items. Let's push on to the steps you need to take to get the 50 percent InterServer discount.


First of all, to activate the InterServer Black Friday deal, click on the special link.
Why use InterServer black friday plan?
The service allows you to quickly connect and operate virtual machines, all from the system's control panel. The use of a web-based control panel can also scale up virtual servers. InterServer has also reported a 100 percent uptime, a remarkable feat for web hosting providers.
Use a smart BGPv4 routing protocol from the network, allowing it to direct traffic to the closest backbone provider, radically increasing speed and reducing latency. This is apart from the fact that the company does not overload its servers, leading to slow performance on the site.
With InterServer, when you use your servers, you can access more resources as the service maintains its servers at around 50 percent capacity. It also will not overburden its servers by only authorizing 100 new clients a day.

In addition, the VPS plans of the service are highly customizable, including the ability to use your preferred operating system, software, control panels, and CPU power.
InterServer formed back in 1999, provides its clients with the best in class hosting options up to the date. InterServer has been in operation for over 19 years, and remains one of the top hosting services.

InterServer's most common offerings are Shared hosting, VPS (Virtual Private Server) hosting, and Dedicated hosting. You can read this article if you want to learn more about InterServer and its services.
BENEFITS OF CHOOSING INTERSERVER black friday plans
We're still waiting for Black Friday, trying to find the latest discounts for our needs to buy them as early as possible. So, before you make your decision on Interserver Black Friday, here are some amazing Interserver benefits you should learn about:
1. 30 Days Money Back Guarantee

If you're not happy with Interserver's programs, your money will be refunded within 30 days. Remember that you will be refunded only if you have ordered any of their products in the last 30 days.
2. Price Lock Guarantee

If you have already bought their hosting package, you have Interserver 's Cost-Lock Guarantee scheme. According to this policy, the price you paid for their shared hosting will be the same if you buy the plan for its fixed time duration.

3. 24/7 Customer Support

InterServer dedicated support team is active for 24/7 to help users with any issues they encounter. You can reach out to them by Phone, Live Chat, or Ticket System.
4. Free Website Migration

If you want to shift the hosts and if you don't have any technical information about it, then don't worry. Interserver can do that for you in no time and the best thing is you wouldn't even be charged a bit.
Most developers charge Migrating your website with a bomb on your pocket but with Interserver, you'll save a lot of money.
About InterServer
InterServer is one of the most suitable Web hosting sites for WordPress due to its features, functionalities, and low prices. Its plans are so affordable given that you have unlimited storage, transfer, email and free SSL certificates available and up to 20 websites can be maintained.
More than 100 scripts for WordPress, Prestashop, Cubecart, Magenta, and osCommerce are also available for single-click installations, among many others.
The company only uses top-of-the-line hardware on its servers, including high capacity SSD hard drives with capacities from 30 GB to 240 GB. These disks are 20 times faster than the usual drives of SATA.

It also supports several languages and includes, the new versions of MySQL, Python, Perl, PHP, and Ruby. These servers can be customized to suit Linux applications, server solutions, or operating system components.
Other Black Friday hosting deals
If InterServer Webhosting service doesn't suit your need? Then check out some other awesome Black Friday Hosting services deals below.
InterServer is an inexpensive, full-service web hosting cloud providing a signature priority on high-quality, multi-channel customer support 24/7, 365 days a year.
We hope that you can find the optimal solution to your concerns regarding the Interserver black friday sale. This sale is a great opportunity for grabbing discounts for uncompromised features.
If you are looking for a trial, they do provide the hosting package for 1st month at $1 so you can test their hosting performance without missing anything but $1.


How much would you rate InterServer?
Aggregate Rating: 4.5 by 49 users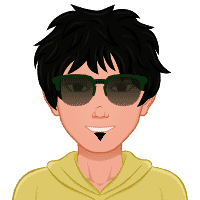 Hi, this is David from Bloggers Deals. I am an IT professional and a part-time blogger. I wanted to create articles which helps people become a digital marketer. These days digital marketing cannot succeed without the help of marketing tools. Since there are a lot of tools available in the market and you need to find a reliable one. So I have given the reviews of all the web hosting tools, plugins, anti-viruses and other necessary things you need to run a successful website in one place.